A Midsummer Night's Dream, Wedding March
Product ID: LW1 CMA0019
By Felix Mendelssohn
published: 1842

Publisher:
LudwigMasters
Arranger:
Rosenhaus
Series:
ConcertMasters
Line Up:
Symphony Orchestra
Duration:
5:30

Set & Score

This item is in stock
Reviews and rating
No review available, be the first to write one! ---
Composer


Felix Mendelssohn (1809-1847)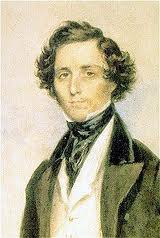 Jakob Ludwig Felix Mendelssohn Bartholdy, born, and generally known in English-speaking countries as, Felix Mendelssohn) (3 February 1809 – 4 November 1847) was a German composer, pianist, organist and conductor of the early Romantic period.
More info about the composer...