24th Caprice
Product ID: PH3 GT9097
By Niccolo Paganini

Publisher:
Phoenix
Arranger:
Kenny
Series:
Getting it together
Line Up:
Flexible Instrumentation
Level: 2-4

Set & Score

This item is in stock
Reviews and rating
No review available, be the first to write one!


---
Composer


Niccolo Paganini (1782-1840)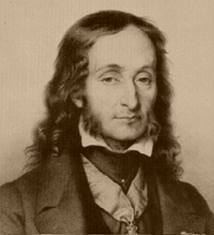 Niccolò (or Nicolò) Paganini (27 October 1782 – 27 May 1840) was an Italian violinist, violist, guitarist, and composer. He was one of the most celebrated violin virtuosi of his time, and left his mark as one of the pillars of modern violin technique. His Caprice No. 24 in A minor, Op. 1, is among the best known of his compositions, and has served as an inspiration for many prominent composers.
More info about the composer...