Gymnopedie no. 1
Product ID: KM5 15115
By Erik Satie

Publisher:
Kendor Music
Arranger:
Dorff
Line Up:
Clarinet Quartet
Level: 2

Set & Score

This item is in stock
Reviews and rating
No review available, be the first to write one! ---
Composer


Erik Satie (1866-1925)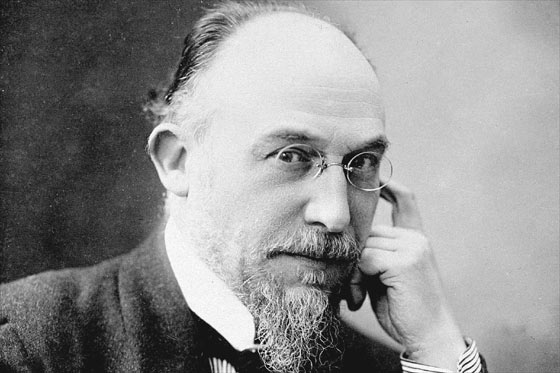 Éric Alfred Leslie Satie (pronounced: [eʁik sati]) (17 May 1866 – Paris, 1 July 1925; signed his name Erik Satie after 1884) was a French composer and pianist. Satie was a colourful figure in the early 20th century Parisian avant-garde. His work was a precursor to later artistic movements such as minimalism, repetitive music, and the Theatre of the Absurd.[citation needed] An eccentric, Satie was introduced as a "gymnopedist" in 1887, shortly before writing his most famous compositions, the Gymnopédies. Later, he also referred to himself as a "phonometrician" (meaning "someone who measures sounds") preferring this designation to that of a "musician", after having been called "a clumsy but subtle technician" in a book on contemporary French composers published in 1911.
More info about the composer...