All or nothing at all
Product ID: HL6 07010351
By Arthur Altman
published: 1939

Publisher:
Hal Leonard
Arranger:
Stone
Series:
Jazz Ensemble Library
Genre:
Jazz - Pop Rock
Line Up:
Jazz Ensemble

Set & Score

This item is in stock
About this item
This often recorded standard is expertly arranged by George Stone in a medium swing style. Filled with creative harmonies and soaring ensemble figures, this is truly an outstanding choice for contest or festival use.
Reviews and rating
No review available, be the first to write one! ---
Composer


Arthur Altman (1910-1994)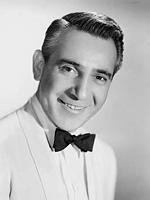 Arthur Altman, (born 1910, Brooklyn - died 18 January 1994 Lake Worth, Florida, aged 83) was an American songwriter whose credits "All or Nothing at All," (with lyrics by Jack Lawrence) and the lyrics for "All Alone Am I" and "I Will Follow Him." [1] Altman studied violin and began his professional career as a violinist with the CBS Radio Orchestra. His first nationally known song was "Play Fiddle Play," which he wrote in the early 1930s for the orchestra leader Emory Deutsch. Among the 400 songs he wrote, All or Nothing at All was recorded by Frank Sinatra and Tommy Dorsey.
More info about the composer...