S.P.Q.R.
Product ID: HM1 CS FO-2301
By Laurens van Rooyen

Publisher:
Highland Music
Line Up:
Symphony Orchestra
Duration:
5:00
Level: 3

Set & Score

This item is in stock
Instrumentation
2 Flutes
2 Oboes
2 Clarinets in Bb
2 Alto Sax in Eb ad. lib (Hn. in Eb)
Bassoon
2 Horns in F
3 Trumpets in Bb
Trombone
Timpani
Drum set
Percussion(Triangle, Tambourin, Cymbals a2, Gran Casa)
Piano
Violin 1
Violin 2
Violin 3 (Viola T.C)
Viola
Violoncello
Contrabass
Reviews and rating
No review available, be the first to write one!


---
Composer


Laurens van Rooyen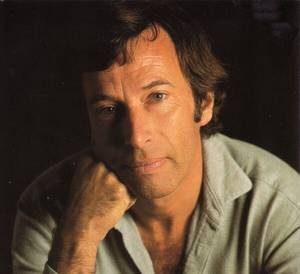 Laurens Johannes van Rooyen was born in Utrecht, Netherlands, as the oldest son of a grocer. After grammar school he studied at the Utrecht Conservatory of Music, where he met with Herman van Veen. With him he founded in 1966 the Harlekijn Muziektheater. They wrote songs and performed together. In 1976 he released his first solo album: Kaleidoskoop. Ever since he continues to publish records with various record companies. At the end of the seventies he composed the score for Jos Stelling's Rembrandt fecit 1669, followed by Een vrouw als Eva (A Woman Like Eve), 1979, Lieve jongens (Dear Boys), 1980 and Een vlucht Regenwulpen (A Flight of Rainbirds), 1981. In the nineties he was also involved in the production of several Dutch films. In 1978 Van Rooyen toured the Netherlands and Belgium, with musicians like guitarist Jan Akkerman. Together with Louis van Dijk, Tonny Eyk, Pim Jacobs, Pieter van Vollenhoven and Daniel Wayenberg he established in 1988 a companionship by the name of de Gevleugelde Vrienden(Winged Friends. 'Vleugel' meaning Wing as well as Grand Piano). They gave more than forty-five concerts throughout the Netherlands. Since the turn of the century Van Rooyen gives frequently piano recitals in the castles and coach houses along the river Vecht. He also performs for special occasions as anniversaries and jubilees. In 2004 he was commissioned a composition for the occasion of the 750th anniversary of the Cathedral of Utrecht. He also toured the theaters with De Verdwenen Minnares (The Lost Mistress), 2005, a musical ode to romance. Together with Geert Huinink he composed the Dance Opera Orfeo.[2] This premiered at the opening of the Amsterdam Dance Event in 2005.
More info about the composer...