Symphony No.6, 2nd movt.
Product ID: HE1 FP49045
By Pjotr Illych Tchaikovsky

Publisher:
Highland Etling
Arranger:
Richard Meyer
Series:
Highland Etling First Philharmonic
Genre:
Romantic Era
Line Up:
Symphony Orchestra
Duration:
6:20
Level: 2,5

Set & Score

This item is in stock
About this item
The second movement from his sixth and last symphony finds Tchaikovsky at his melodic best, arranged by Richard Meyer. This elegant waltz in 5/4 meter has long been a favorite of audiences and is an excellent way to introduce your students to a too often neglected time signature. The interesting instrumentation features winds and strings complementing each other as the two halves of the orchestra take turns playing the melody and accompanying. The brooding and somber Trio section will allow your students to emote in an entirely different way. Five percussion parts have been tastefully weaved into the musical tapestry. From a master of symphonic expression at the height of his abilities, this selection is sure to showcase the best your students have to offer.
Instrumentation
1x Conductor score
1x Flute
1x Oboe
1x Clarinet Bb 1
1x Clarinet Bb 2
1x Bass Clarinet Bb
1x Alto Sax Eb
1x Bassoon
1x Horn F
1x Trumpet 1 Bb
1x Trumpet 2 Bb
1x Trombone
1x Tuba
1x Mallet Percussion
3x Percussion
1x Timpani
5x Violin 1
5x Violin 2
3x Violin 3 (Viola TC)
3x Viola
3x Violoncello
3x String Bass
1x Piano Accompaniment ad lib.
Reviews and rating
No review available, be the first to write one!


---
Composer


Pjotr Illych Tchaikovsky (1840-1897)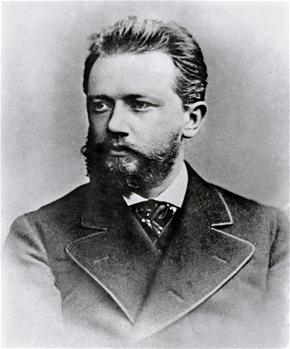 Pyotr Ilyich Tchaikovsky (May 7, 1840 – November 6, 1893) was a Russian composer of the Romantic era. His wide-ranging output includes symphonies, operas, ballets, instrumental, chamber music and songs. He wrote some of the most popular concert and theatrical music in the classical repertoire, including the ballets Swan Lake, The Sleeping Beauty and The Nutcracker, the 1812 Overture, his First Piano Concerto, his last three numbered symphonies, and the opera Eugene Onegin. Born into a middle-class family, Tchaikovsky was educated for a career as a civil servant, despite his obvious musical precocity. He pursued a musical career against the wishes of his family, entering the Saint Petersburg Conservatory in 1862 and graduating in 1865. This formal, Western-oriented training set him apart from the contemporary nationalistic movement embodied by the influential group of young Russian composers known as The Five, with whom Tchaikovsky's professional relationship was mixed.
More info about the composer...