(Everything I do) I do it for you
Product ID: MZ3 EM228
By Bryan Adams

Publisher:
Muzika
Series:
Ensemble Music
Genre:
Pop
Line Up:
Flexible Instrumentation
Duration:
4:00
Level: 4

Set & Score

This item is in stock
Instrumentation
1 Score
1 Piano
4 Part 1 in C treble clef
2 Part 1 in Bb treble clef
4 Part 2 in C treble clef
4 Part 2 in Bb treble clef
6 Part 3 in C treble clef
4 Part 3 in Bb treble clef
1 Part 3 in Eb treble clef
1 Part 3 in F treble clef
3 Part 4 in C alto clef
2 Part 4 in Bb low treble clef
1 Part 4 in Bb high treble clef
2 Part 4 in Eb treble clef
2 Part 4 in F treble clef
2 Part 5 in C bass clef
2 Part 5 in Bb bass clef
Reviews and rating
No review available, be the first to write one!


---
Composer


Bryan Adams (1959-)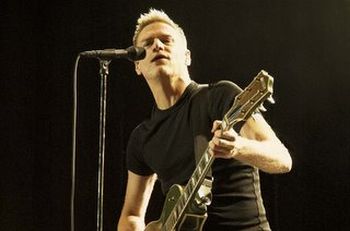 Bryan Adams, (, 5 November 1959) is a Canadian rock singer-songwriter, guitarist, bassist, producer, and photographer. Adams has won dozens of awards and nominations, including 20 Juno Awards among 56 nominations. He has also received 15 Grammy Award nominations including a win for Best Song Written Specifically for a Motion Picture or Television in 1992. He has also won MTV, ASCAP, and American Music awards. In addition, he has won two Ivor Novello Awards for song composition and has been nominated for several Golden Globe Awards and three times for Academy Awards for his songwriting for films.
More info about the composer...