Birdie song
Product ID: ME3 44 001
By Werner Thomas

Publisher:
Middle Eight Music
Series:
Music Kit
Line Up:
Flexible Instrumentation

Set & Score

This item is in stock
Reviews and rating
No review available, be the first to write one! ---
Composer


Werner Thomas (1931-)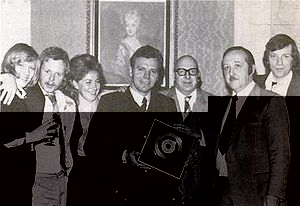 Werner Thomas (born circa 1931) is an accordionist from Switzerland credited with composing a tune popularly known as the "Chicken Dance" or the "Birdie Song" while working as a restaurant musician in Davos during the early 1960s. [edit]
More info about the composer...