Dr. Who
Product ID: ME3 44 020
By Ron Grainer
published: 1963

Publisher:
Middle Eight Music
Series:
Junior Music Kit
Line Up:
Flexible Instrumentation

Set & Score

This item is in stock
Reviews and rating
No review available, be the first to write one! ---
Composer


Ron Grainer (1922-1981)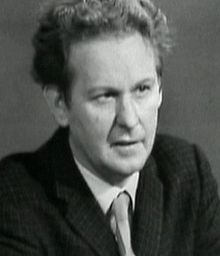 Ron Grainer (11 August 1922 – 21 February 1981) was an Australian-born composer who worked for most of his professional career in the United Kingdom. He is mostly remembered for his film and television music. Moving to Britain in the 1950s, Grainer collaborated with the BBC Radiophonic Workshop on a number of television series themes, including Giants of Steam (a documentary about railways) and in 1963 the science fiction series Doctor Who. Grainer was so impressed with Delia Derbyshire's electronic realisation of his score (which remained the standard version of the Doctor Who theme for 18 years) that he is reported to have said on hearing it, "Did I really write that?" - to which Derbyshire responded "well, mostly!" One of Grainer's later themes, Tales of the Unexpected, was also to become famous. The light, slightly mocking theme became a hallmark of the series.
More info about the composer...