Divertimento in A op.2,3
Product ID: YLC AM 032
By Luigi Boccherini

Publisher:
Leuckart
Series:
Alte Musik
Line Up:
String Orchestra (Solo: Flute / Oboe / Violin)

Full Score

This item is in stock
Reviews and rating
No review available, be the first to write one! ---
Composer


Luigi Boccherini (1743-1805)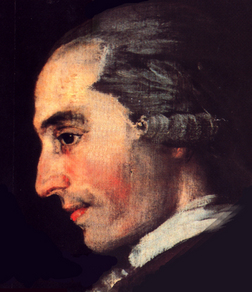 Luigi Rodolfo Boccherini (Lucca, Italy, February 19, 1743 – Madrid, Spain, May 28, 1805) was an Italian classical era composer and cellist whose music retained a courtly and galante style while he matured somewhat apart from the major European musical centers. Boccherini is most widely known for one particular minuet from his String Quintet in E, Op. 11, No. 5 (G 275), and the Cello Concerto in B flat major (G 482). This last work was long known in the heavily altered version by German cellist and prolific arranger Friedrich Grützmacher, but has recently been restored to its original version. Boccherini composed several guitar quintets including the "Fandango" which was influenced by Spanish music.
More info about the composer...