Across the Stars (Love Theme from Star Wars: Episode II)
Product ID: HL1 JW 04490225
By John Williams

Publisher:
Hal Leonard
Series:
John Williams Signature Edition Orchestra
Genre:
Film
Line Up:
Symphony Orchestra
Duration:
6:00
Level: 5-6

Set & Score

This item is in stock
Instrumentation
1x CONDUCTOR SCORE (FULL SCORE) 27 pag
1x FLUTE 1 2 pag
1x FLUTE 2 2 pag
1x PICCOLO 1 pag
1x OBOE 1 2 pag
1x OBOE 2 2 pag
1x ENGLISH HORN 1 pag
1x BB CLARINET 2 pag
1x BB CLARINET 2 2 pag
1x BB CLARINET 3 2 pag
1x BASSOON 1 1 pag
1x BASSOON 2. 1 pag
1x CONTRA BASSOON (BASSOON) 1 pag
1x F HORN 1 2 pag
1x F HORN 2 2 pag
1x F HORN 3 2 pag
1x F HORN 4 2 pag
1x BB TRUMPET 1 1 pag
1x BB TRUMPET 2 1 pag
1x TROMBONE 1 1 pag
1x TROMBONE 2 2 pag
1x BASS TROMBONE. 2 pag
1x TUBA 2 pag
1x TIMPANI 1 pag
1x PERCUSSION 1 pag
1x HARP 4 pag
1x PIANO 2 pag
1x VIOLIN 1 3 pag
1x VIOLIN 2 3 pag
1x VIOLA 3 pag
1x VIOLONCELLO 3 pag
1x CONTRABASS 2 pag
Reviews and rating
No review available, be the first to write one!


---
Composer


John Williams (1932-)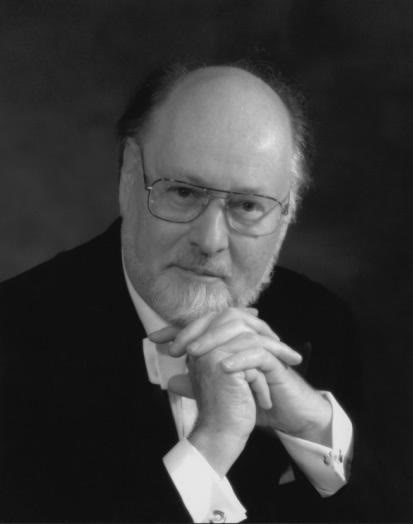 John Towner Williams (born February 8, 1932) is an American composer, conductor, and pianist. In a career spanning almost six decades, he has composed some of the most recognizable film scores in the history of motion pictures, including the Star Wars saga, Jaws, Superman, the Indiana Jones films, E.T. the Extra-Terrestrial, Hook, Jurassic Park, Schindler's List, Home Alone and the first three Harry Potter films. He has had a long association with director Steven Spielberg, composing the music for all but two of Spielberg's feature films. Other notable works by Williams include theme music for four Olympic Games, NBC Sunday Night Football, the NBC Nightly News, the rededication of the Statue of Liberty, the DreamWorks Pictures production logo, and the television series Lost in Space. Williams has also composed numerous classical concerti, and he served as the principal conductor of the Boston Pops Orchestra from 1980 to 1993; he is now the orchestra's conductor laureate. Williams has won five Academy Awards, four Golden Globe Awards, seven BAFTA Awards, and 21 Grammy Awards.[1]
More info about the composer...