10 Jazz Sketches Volume 3
Product ID: KM5 15909
By Lennie Niehaus

Publisher:
Kendor Music
Series:
Woodwinds Ensemble
Genre:
Jazz
Line Up:
Tenor Saxophone Trio
Level: 4

Set & Score

This item is in stock
About this item
This collection of 10 trios features a variety of tempi, key signatures, and idiomatic jazz styles -- swing, rock ballad, bossa nova, blues and samba. All parts carry lead material, and the small-group setting allows players to focus on such vital performance issues as phrasing, nuance, articulation and blend.
Instrumentation
3 Tenor Saxes
Reviews and rating
No review available, be the first to write one!


---
Composer


Lennie Niehaus (1929-)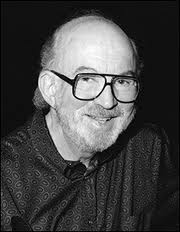 Lennie Niehaus (born 11 June 1929) is an American alto saxophonist, arranger, and composer on the West Coast jazz scene. He has played with the Stan Kenton big band, and various other jazz bands on the West Coast of the U.S. Niehaus has arranged and composed for motion pictures, including several produced by Clint Eastwood.[1]
More info about the composer...