(Ghost) Riders in the sky
Product ID: HL2 04626250
By Stan Jones
published: 1948

Publisher:
Hal Leonard
Arranger:
Moore
Series:
Pop Specials for Strings
Line Up:
String Orchestra
Duration:
1:45
Level: 2

Set & Score

This item is in stock
About this item
Here's a favorite from the past that gives your string players a chance to play an adventure-style Western piece, filled with solid modal melodies and rhythmic drive. The optional percussion can enhance the Wild West flavor.
Reviews and rating
No review available, be the first to write one!


---
Composer


Stan Jones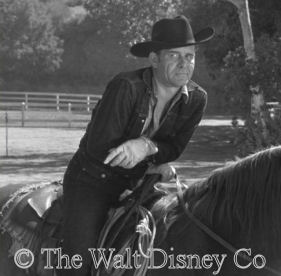 Stan Jones (June 5, 1914 - December 13, 1963) was an American songwriter and actor. Stanley Davis "Stan" Jones was born in Douglas, Arizona, and grew up on a ranch. When his father died, his mother moved the family to Los Angeles, California. He attended the University of California at Berkeley, competing in rodeos to make money. However, he dropped out in 1934 to join the United States Navy. After his discharge, he worked at many jobs, including as a miner, a fire fighter, and a park ranger. In his free time he wrote songs, and eventually more than 100 were recorded. His most famous, "(Ghost) Riders in the Sky", was written in 1948 when he worked for the National Park Service in Death Valley, California. Assigned as technical advisor to the filming of The Walking Hills, he became friends with director John Ford, who opened his way into Hollywood. Jones wrote almost entirely Western music. He composed songs for several Western movies by Ford and others producers, including The Searchers and Rio Grande. He also played small parts in several westerns. In 1955 Jones began writing for Disney Studios. He was co-writer of the theme song for the television series Cheyenne, and in 1956 was hired to play Deputy Harry Olson in the syndicated television series Sheriff of Cochise (1956-1958), which starred John Bromfield as law enforcement officer Frank Morgan. After its first season, Sheriff of Cochise was renamed by Desilu Studios owner Desi Arnaz, Sr., as U.S. Marshal. Jones wrote again for John Ford's Civil War film The Horse Soldiers, in which he made an uncredited appearance as Ulysses S. Grant. The following year, he returned to working for Disney Studios. One major role for him was in playing the part of Wilson Brown, a Union soldier and locomotive engineer who was a member of the Andrews Raid depicted in Disney's film The Great Locomotive Chase.
More info about the composer...