2 Sonata's of Three Parts
Buy this item (out of stock)
Product ID: SC4 AM 091
By Henry Purcell

Publisher:
Schott Edition
Series:
MusiCAAntiqua
Line Up:
Strings

Set & Score

This item is out of stock
Reviews and rating
No review available, be the first to write one! ---
Composer


Henry Purcell (1659-1695)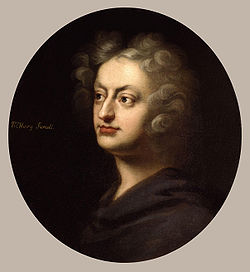 Henry Purcell (10 September 1659 – 21 November 1695), was an English organist and Baroque composer of secular and sacred music. Although Purcell incorporated Italian and French stylistic elements into his compositions, his legacy was a uniquely English form of Baroque music. He is generally considered to be one of the greatest English composers; no other native-born English composer approached his fame until Edward Elgar.
More info about the composer...