A Scary Scherzo
Product ID: LW2 50250017
By Jared Spears

Publisher:
LudwigMasters
Series:
StringMasters Developing Strings
Line Up:
String Orchestra
Duration:
2:30
Level: 2.5

Set & Score

This item is in stock
About this item
Everyone gets to do fun stuff in this bit of trick-or-treat writing from Jared Spears. Artfully crafted, cleverly melodic, and expertly constructed rhythmically, the parts are quite independent for the difficulty level. Quite frankly, it's just scary fun to play.
Instrumentation
1 Full Score
8 Violin 1
8 Violin 2
3 Violin 3 (subst. Viola)
5 Viola
5 Cello
5 Bass
Reviews and rating
No review available, be the first to write one!


---
Composer


Jared Spears (1936-)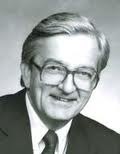 Jared Spears is Professor of Music Emeritus at Arkansas State University in Jonesboro, Arkansas. He was born in Chicago, Illinois, and received the B.S.E. degree in Music Education from Northern Illinois University; the B.M. and M.M. in Percussion and Composition from the Cosmopolitan School of Music; and the D.M. in Composition from Northwestern University. Some of his past teachers include: Blyth Own, Alan Stout, and Anthony Donato. Spears has taught theory, history, composition, percussion and band on all educational levels, from elementary school through college. Since his retirement from ASU in May of 1999 (after 32 years of teaching), he has maintained a heavy schedule of composing and conducting.
More info about the composer...