Fireworks Music
Product ID: WG3 TM1043
By Georg Friedrich Handel

Publisher:
Musikverlag Andrea Wiegand
Arranger:
Taupe
Series:
Festive Music
Genre:
Baroque
Line Up:
String / Symphony Orchestra
Duration:
20:00
Level: 1-2

Set & Score

This item is in stock
About this item
Handel's Fireworks Music creates a splendid mood unlike any other piece of work from the baroque period. Both strings and winds can play this arrangement by themselves. In addition, strings with only a modest accompaniment of winds can produce a wonderful sound.
Each movement can be performed by itself, introducing or including any festive event. The performance is mainly easy. If there is no viola available, a third violin can take over its part.
The wind parts B flat I and II are designed for trumpet, but also suitable for clarinets. The soprano parts C I and C II (flute or oboe) can be enhanced or replaced by clarinets (B-flat III / IV). The French horn part is also included in E-flat (alto saxophone). The C bass part is designed for bassoon or trombone. In any case, a harpsichord (or piano) can participate, as well as timpani.
Songlist
(7)
1. Ouverture (Adagio)
2. Ouverture (Allegro)
3. Bourrée
4. La Paix
5. La Réjouissance
6. Menuet I
7. Menuet II
Instrumentation
Score
3 x VI l
3 x VI lI
3 x VI III / Va
3 x Vc / Cb
Harpsichord
winds
2 x C I / II
2x B-flat I / II
F / C-bass,
timpani,
alternative voices
Reviews and rating
No review available, be the first to write one!


---
Composer


Georg Friedrich Handel (1685-1750)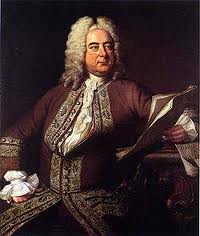 No info available
More info about the composer...