Bachianas Brasileiras No.5 "Aria"
Product ID: YSH 041
By Heitor Villa-Lobos

Publisher:
Schott Edition
Arranger:
Krance
Line Up:


Full Score

This item is in stock
Reviews and rating
No review available, be the first to write one! ---
Composer


Heitor Villa-Lobos (1887-1959)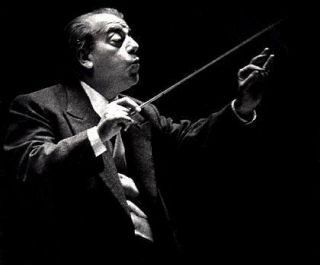 Heitor Villa-Lobos (Portuguese pronunciation: [ejˌtoʁ ˌvilɐ ˈlobus]; March 5, 1887 – November 17, 1959) was a Brazilian composer, described as "the single most significant creative figure in 20th-century Brazilian art music". Villa-Lobos has become the best-known and most significant Latin American composer to date. He wrote numerous orchestral, chamber, instrumental and vocal works. His music was influenced by both Brazilian folk music and by stylistic elements from the European classical tradition, as exemplified by his Bachianas Brasileiras ("Brazilian Bachian-pieces").
More info about the composer...