A Mancini kind of Mood
Product ID: KM6 0631
By Mike Lewis

Publisher:
Kendor Music
Series:
Jazz Gateway
Genre:
Jazz - Bossa Nova
Line Up:
Jazz Ensemble
Duration:
3'45
Level: 2

Set & Score

This item is in stock
About this item
This laidback bossa nova, fashioned after the music of the great Henry Mancini, features tenor sax in the solo spotlight. Though written solo lines are provided, improvisation is encouraged. A guitar chord chart by Jim Greeson is included in each set.
Reviews and rating
No review available, be the first to write one!


---
Composer


Mike Lewis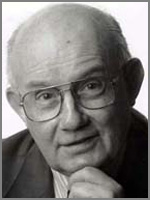 No info available
More info about the composer...