Gli Uccelli (The Birds)
Product ID: HM1 CC FO1301
By Ottorino Respighi

Publisher:
Highland Music
Arranger:
orig.
Series:
Highland Music Full Orchestra
Genre:
20th Century
Line Up:
Symphony Orchestra
Duration:
19:00
Level: 5+

Set & Score

This item is in stock
Instrumentation
2 Flutes (3rd doubling Piccolo)
2 Oboes
2 Clarinets in A & Bb
2 Bassoons
2 Hoorns in E &F
2 Trumpets in A & Bb
Timpani
Celesta
Harp
Strings
Reviews and rating
No review available, be the first to write one!


---
Composer


Ottorino Respighi (1879-1936)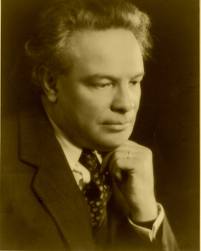 Ottorino Respighi (Italian pronunciation: [ottoˌɾiːno ɾesˈpiːɡi]; 9 July 1879 – 18 April 1936) was an Italian composer, musicologist and conductor. He is best known for his orchestral "Roman trilogy": Fountains of Rome (Fontane di Roma); Pines of Rome (Pini di Roma); and Roman Festivals (Feste Romane). His musicological interest in 16th-, 17th- and 18th-century music led him to also compose pieces based on the music of this period.
More info about the composer...