Jazz Solos for Alto Sax Volume 2
Product ID: KM5 11371
By Lennie Niehaus

Publisher:
Kendor Music
Series:
Alto Saxophone Solo
Line Up:
Alto Saxophone + Piano
Level: 2-6

Set & Score

This item is in stock
About this item
This collection contains ten original solos featuring a variety of key signatures, tempi, and styles to interest and challenge players. The solos are primarily scored in the swing style, including a jazz waltz, plus a couple Latin solos and a ballad. Angular intervals, interesting patterns moving from key to key, and frequent articulation and dynamic markings are provided. The solos work equally well with or without a rhythm section.
Songlist
(1)
10 Originals In A Variety Of Jazz Styles
Reviews and rating
No review available, be the first to write one!

---
Composer


Lennie Niehaus (1929-)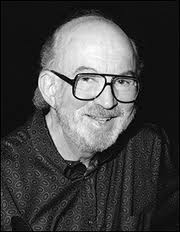 Lennie Niehaus (born 11 June 1929) is an American alto saxophonist, arranger, and composer on the West Coast jazz scene. He has played with the Stan Kenton big band, and various other jazz bands on the West Coast of the U.S. Niehaus has arranged and composed for motion pictures, including several produced by Clint Eastwood.[1]
More info about the composer...