Shape of you
Product ID: HL2 04626061
By Art Sheinberg

Publisher:
Hal Leonard
Arranger:
CONDUCTOR SCORE (FULL SCORE) 8 pagesVIOLIN 1 1 pageVIOLIN 2 1 pageVIOLIN 3 (VIOLA TREBLE CLEF) 1 pageVIOLA 1 pageCELLO 1 pageBASS 1 pagePERCUSSION 1 pagePIANO 2 pages
Series:
Pop Specials for Strings
Genre:
Pop
Line Up:
String Orchestra
Duration:
2:00
Level: 3-4

Set & Score

This item is in stock
About this item
Recorded by Ed Sheeran, this worldwide popular hit features a rhythmic pulse and catchy melodies...a dance-infused pop hit that string groups will love to perform with this accessible and realistic version by Larry Moore.
Songlist
(1)
Shape of You
Instrumentation
CONDUCTOR SCORE (FULL SCORE) 8 pages
VIOLIN 1 1 page
VIOLIN 2 1 page
VIOLIN 3 (VIOLA TREBLE CLEF) 1 page
VIOLA 1 page
CELLO 1 page
BASS 1 page
PERCUSSION 1 page
PIANO 2 pages
Reviews and rating
No review available, be the first to write one!

---
Composer


Art Sheinberg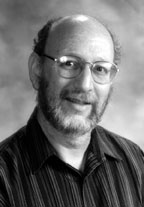 Art Sheinberg has been an orchestra teacher with the Albuquerque Public Schools for the past 23 years. He conducted the Albuquerque Junior Orchestra for 15 years. Mr. Sheinberg holds degrees in music and double bass performance from the University of New Mexico. As a performer, he played for 15 years in the New Mexico Symphony Orchestra, and is a founding member of the early music group Musica Antigua de Albuquerque. Mr. Sheinberg was named Music Educator of the Year in 1992 by the New Mexico Music Educators Association.
More info about the composer...