The 3-Minute Nutcracker
Buy this item (out of stock)
Product ID: HL2 04490795
By Pjotr Illych Tchaikovsky

Publisher:
Hal Leonard
Series:
Music for String Orchestra
Genre:
Romantique Era
Line Up:
String Orchestra
Duration:
3:00
Level: 3-4

Set & Score

This item is out of stock
About this item
A clever, lighthearted finish to your holiday program! With the never-ending goal to keep the concert short, here's the essence (nine themes) of the classic ballet, honed down to three minutes or less. Stage it with a bighourglass-type egg timer, or with a projected digital stopwatch and let the audience watch as your orchestra works toward the finish. For added drama, Lloyd has provided an optional accelerando (molto, if need be) in the"Trepak" finale, to bring it in under the wire.
Reviews and rating
No review available, be the first to write one!

---
Composer


Pjotr Illych Tchaikovsky (1840-1897)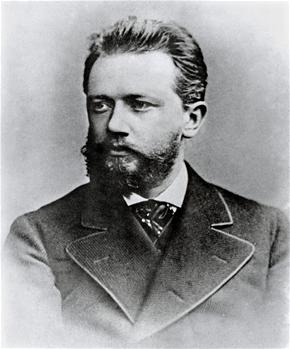 Pyotr Ilyich Tchaikovsky (May 7, 1840 – November 6, 1893) was a Russian composer of the Romantic era. His wide-ranging output includes symphonies, operas, ballets, instrumental, chamber music and songs. He wrote some of the most popular concert and theatrical music in the classical repertoire, including the ballets Swan Lake, The Sleeping Beauty and The Nutcracker, the 1812 Overture, his First Piano Concerto, his last three numbered symphonies, and the opera Eugene Onegin. Born into a middle-class family, Tchaikovsky was educated for a career as a civil servant, despite his obvious musical precocity. He pursued a musical career against the wishes of his family, entering the Saint Petersburg Conservatory in 1862 and graduating in 1865. This formal, Western-oriented training set him apart from the contemporary nationalistic movement embodied by the influential group of young Russian composers known as The Five, with whom Tchaikovsky's professional relationship was mixed.
More info about the composer...