Symphony no.8, first mvt.
Product ID: HE1 FP45890
By Franz Schubert

Publisher:
Highland Etling
Series:
First Philharmonic
Genre:
Classical, Romantique
Line Up:
Symphony Orchestra
Duration:
6:00
Level: 2,5

Set & Score

This item is in stock
About this item
Treat your students to one of the most-loved symphonic movements ever written by a master of the classical style in this Richard Meyer arrangement of Symphony No.8, Mvt. 1, known as the "Unfinished." All of Franz Schubert's unforgettably melodious themes are present, and the composer's imaginative orchestration has been carefully preserved. A must for any young symphonic orchestra!
Instrumentation
1x Conductor score
1x Flute
1x Oboe
1x Clarinet Bb 1
1x Clarinet Bb 2
1x Bass Clarinet Bb
1x Alto Sax Eb
1x Bassoon
1x Horn F
1x Trumpet 1 Bb
1x Trumpet 2 Bb
1x Trombone
1x Tuba
1x Mallet Percussion
3x Percussion
1x Timpani
8x Violin 1
8x Violin 2
3x Violin 3 (Viola TC)
5x Viola
1x String Bass
1x Piano Accompaniment
Reviews and rating
No review available, be the first to write one!

---
Composer


Franz Schubert (1797-1828)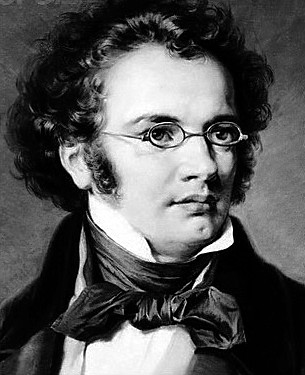 Franz Peter Schubert (German pronunciation: [ˈfʁants ˈʃuːbɛɐ̯t]; 31 January 1797 – 19 November 1828) was an Austrian composer. Although he died at an early age, Schubert was tremendously prolific. He wrote some 600 Lieder, nine symphonies (including the famous "Unfinished Symphony"), liturgical music, operas, some incidental music, and a large body of chamber and solo piano music. Appreciation of his music during his lifetime was limited, but interest in Schubert's work increased dramatically in the decades following his death at the age of 31. Franz Liszt, Robert Schumann, Johannes Brahms and Felix Mendelssohn, among others, discovered and championed his works in the 19th Century. Today, Schubert is admired as one of the leading exponents of the early Romantic era in music and he remains one of the most frequently performed composers.
More info about the composer...