Aragonaise from Carmen
Product ID: HE1 FP38501
By Georges Bizet

Publisher:
Highland Etling
Series:
Highland First Philharmonic
Genre:
Classical
Line Up:
Symphony Orchestra
Duration:
2'30
Level: 2

Set & Score

This item is in stock
About this item
Your students will love the Spanish sounds of this exciting and passionate dance, which introduces Act IV of this operatic masterpiece. The expressive opening melody will help develop your woodwinds' lyrical playing, while the intriguing Spanish rhythms and hemiolas will keep everyone on their toes! Careful doublings make this arrangement playable by any group, even those with limited instrumentation! Includes parts for violin III, alto saxophone, bass clarinet, and piano.
Instrumentation
1x Conductor score
1x Flute
1x Oboe
1x Clarinet Bb 1
1x Clarinet Bb 2
1x Bass Clarinet Bb
1x Alto Sax Eb
1x Bassoon
1x Horn F
1x Trumpet 1 Bb
1x Trumpet 2 Bb
1x Trombone
1x Tuba
1x Mallet Percussion
3x Percussion
1x Timpani
8x Violin 1
8x Violin 2
3x Violin 3 (Viola TC)
5x Viola
1x String Bass
1x Piano Accompaniment
Reviews and rating
No review available, be the first to write one!

---
Composer


Georges Bizet (1838-1875)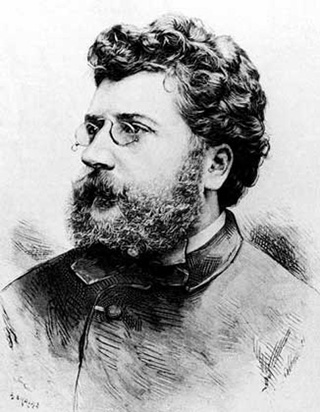 Georges Bizet (25 October 1838 – 3 June 1875) was a French composer whose best-known work is the opera Carmen, which became one of the most popular and frequently-performed works in the entire opera repertory. Bizet, who had struggled for recognition through most of his professional life, died three months after Carmen's first performance, unaware that his final stage work was to prove a spectatcular success.
More info about the composer...