1812 Overture
Product ID: GM1 CL171
By Pjotr Illych Tchaikovsky

Publisher:
Goodmusic
Genre:
Romantic Era
Line Up:
Symphony Orchestra
Duration:
15
Level: 4

Set & Score

This item is in stock
About this item
Tchaikovsky's famous overture actually titled "The Year 1812, Festival Overture in E flat major, Op. 49" was written in 1880 to commemorate Russia's defence of Moscow against Napoleon's advancing army at the Battle of Borodino in 1812. This edition is as the original score and is not arranged or simplified, except that the trumpet parts were originally in Eb and have here been transposed into Bb.
"A cannon is any piece of artillery that uses gunpowder or other usually explosive-based propellants to launch a projectile" but this could be taking authenticity a bit too far - anything that makes a big bang will do! The requirement for 5 percussionists assumes only 1 for the cannon. The optional extra brass doubles the orchestral brass from bar 358 to the end and ideally should be sited in a different part of the concert hall for that over-the-top effect. "Extra Brass" parts are provided within the PACK for 4 horns, 2 cornets, 2 trumpets, 3 trombones and tuba, but use whatever you have!
Instrumentation
Piccolo, 2 Flutes, 2 Oboes, Cor Anglais, 2 Clarinets in Bb, 2 Bassoons 4 Horns in F, 2 Cornets in Bb, 2 Trumpets in Bb, 3 Trombones, Tuba Timpani, Percussion (5 players: Triangle, Side drum, Cymbals, Bass drum, Tubular Bells, Cannon) Strings (Violin
Reviews and rating
No review available, be the first to write one!

---
Composer


Pjotr Illych Tchaikovsky (1840-1897)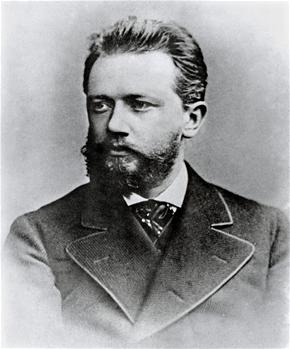 Pyotr Ilyich Tchaikovsky (May 7, 1840 – November 6, 1893) was a Russian composer of the Romantic era. His wide-ranging output includes symphonies, operas, ballets, instrumental, chamber music and songs. He wrote some of the most popular concert and theatrical music in the classical repertoire, including the ballets Swan Lake, The Sleeping Beauty and The Nutcracker, the 1812 Overture, his First Piano Concerto, his last three numbered symphonies, and the opera Eugene Onegin. Born into a middle-class family, Tchaikovsky was educated for a career as a civil servant, despite his obvious musical precocity. He pursued a musical career against the wishes of his family, entering the Saint Petersburg Conservatory in 1862 and graduating in 1865. This formal, Western-oriented training set him apart from the contemporary nationalistic movement embodied by the influential group of young Russian composers known as The Five, with whom Tchaikovsky's professional relationship was mixed.
More info about the composer...