Bytes and Pieces
Product ID: FA2 SS 51287-9
By Tony Osborne

Publisher:
Faber Music
Arranger:
Osborne
Series:
Stringsets Intermediate
Line Up:
Flexible Instrumentation

Set & Score

This item is in stock
Reviews and rating
No review available, be the first to write one! ---
Composer


Tony Osborne (1947-)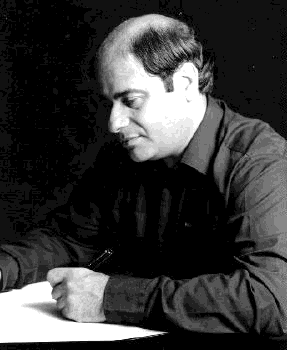 Tony Osborne was born in Slough, Berkshire, on 10th November 1947 and initially studied cello before finally moving to the double bass. He studied at the Royal Academy of Music, London, 1966-69 with Richard Stoker for composition and John Walton for double bass, and so became a busy free-lance bassist in London, performing with many UK orchestras, BBC Symphony, BBC Concert, Royal Ballet, Festival Ballet and D'Oyle Carte. From an early age he was introduced to jazz and popular music, influences which remain important and have combined with his classical training at the Royal Academy of Music to produce an eclectic range of compositions. 'Jazz is a major influence on my work', he says, 'I was introduced to it by my brother who taught me a great deal about jazz and classical music. We listened to Dizzy Gillespie, Charlie Parker and a whole range of jazz greats. And my father was an enormous influence on me. A very gifted violinist, he played both romantic gypsy music and for silent movies, and worked with local operatic societies as Music Director. All of these influences helped to form me as a player and composer'.
More info about the composer...