Concerto grosso
Product ID: YBA NA 211
By Francesco Geminiani

Publisher:
Bärenreiter
Line Up:
String Orchestra

Full Score

This item is in stock
Reviews and rating
No review available, be the first to write one! ---
Composer


Francesco Geminiani (1687-1762)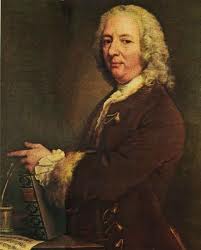 Francesco Saverio Geminiani (5 December 1687 – 17 September 1762) was an Italian violinist, composer, and music theorist. Born at Lucca, he received lessons in music from Alessandro Scarlatti, and studied the violin under Carlo Ambrogio (Ambrosio) Lonati in Milan and afterwards under Arcangelo Corelli. From 1707 he took the place of his father in the Cappella Palatina of Lucca. From 1711, he led the opera orchestra at Naples, as Leader of the Opera Orchestra and concertmaster, which gave him many opportunities for contact with Alessandro Scarlatti. After a brief return to Lucca, in 1714, he set off for London, where he arrived with the reputation of a virtuoso violinist, and soon attracted attention and patrons, including William Capel, 3rd Earl of Essex, who remained a consistent patron. In 1715 Geminiani played his violin concerti for the court of George I, with Handel at the keyboard.
More info about the composer...